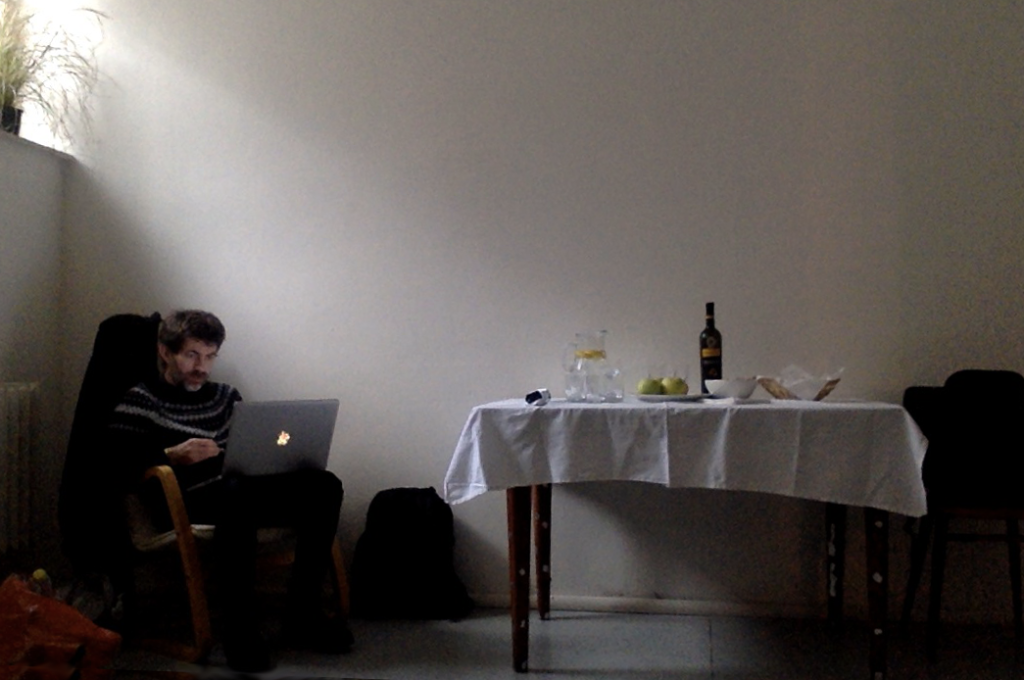 Big thanks to the wonderful people organizing the NEXT Festival of Advanced Music in Bratislava.  The S.L.Á.T.U.R. participation included a workshop presenting icelandic experimental music with computer animated score notation and a concert of music by S.L.Á.T.U.R. members.
Here is a link to the festival website: http://2015.nextfestival.sk/ 
More information on the 2015 S.L.Á.T.U.R./NEXT project:  http://www.atrakt.sk/temp/SLATUR_NEXT2015_Report.pdf
Slátur je v preklade tradičné islandské jedlo, nazývané tiež "krvavý puding", keďže jeho súčasťou sú takmer všetky ovčie vnútornosti.  S.L.Á.T.U.R. je rovnako tak názov originálneho skladateľského zoskupenia, pracujúceho od roku 2005 na rôznych zvukových experimentoch, orientujúc sa na grafické partitúry, špecifické ladenie, performance či výrobu bizarných zvukových objektov. Kolektív pripomína skôr než akúkoľvek uzavretú skupinu podivný, názorovo otvorený spolok islandských "idiotov", ktorý obracia akékoľvek predstavy o samotnej hudbe, virtuozite a výslednom diele naruby.  Zároveň sa však jeho členovia nebránia ani interpretáciám americkej hudobnej avantgardy, menám ako Pauline Oliveros či  Christian Wolff, ktoré úspešne prezentujú na európskych pódiách. Na NEXT tak prichádza odvrátená tvár Islandu s výpravným multimediálnym zážitkom, počas ktorého S.L.Á.T.U.R. predstaví rôzne polohy súčasnej severskej hudby.
Deň po koncerte môžu záujemcovia nazrieť do dielne zoskupenia prostredníctvom otvoreného workshopu.